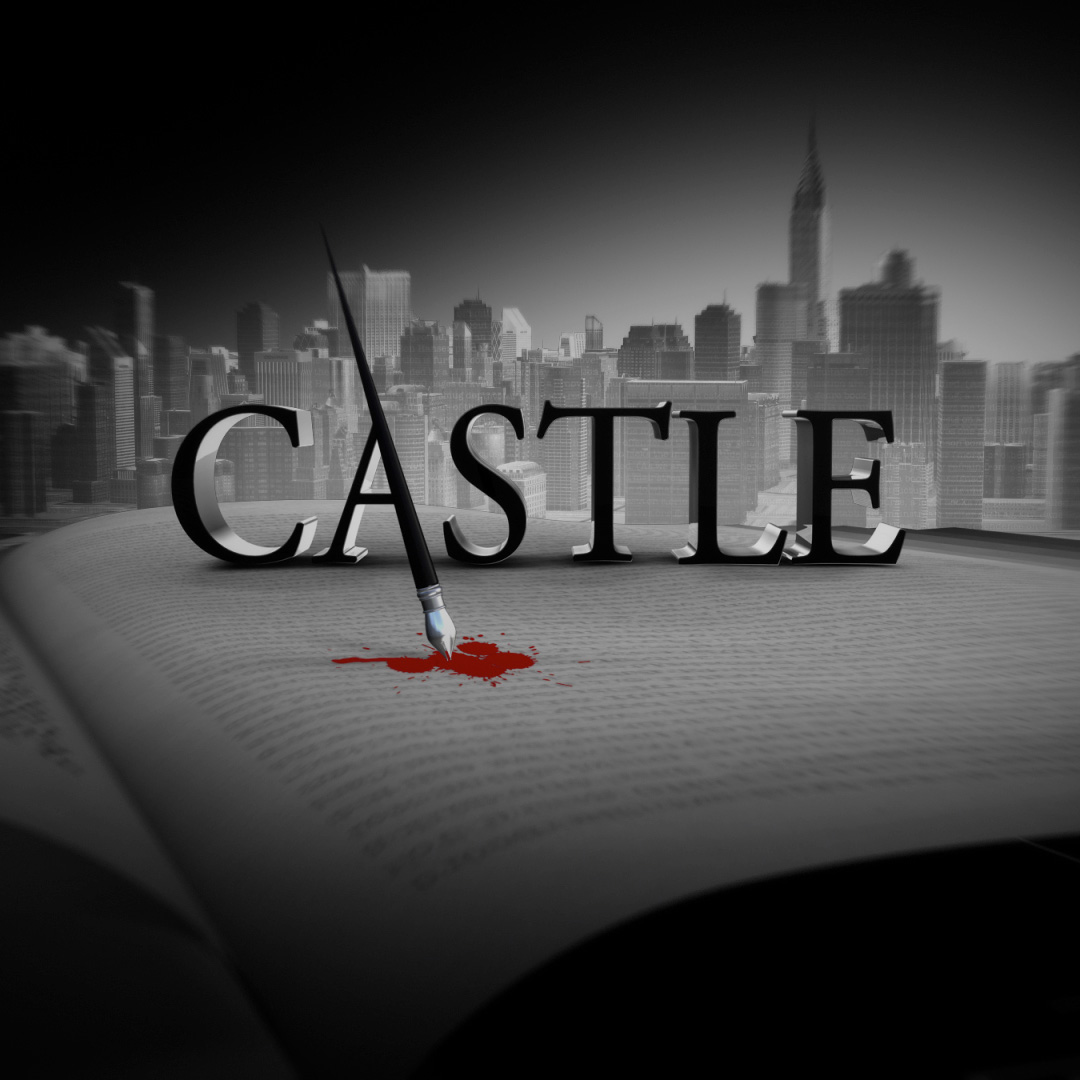 So, after watching the shows up until its 6th season, I finally decided to write up a review. This is my first TV review, so bear with me if my judgement is still a bit bias. :)
Castle is one of the most popular TV shows on my list. I love the genre, the casts, the stories, the adorable-but-kind-of-dysfunctional family elements, every little thing of this cute show. The show was premiered on March 9, 2009 (see
here
for more details about the show) and has reached its 5th episode of the sixth season last Monday. It got 9 out of 10 stars from TV.com, so apparently I'm not the only one who is in love with this show.
Castle is of crime-drama-romantic-comedy genre. It tells the story of a crime-fiction novelist, Richard Castle (
Nathan Fillion
), who runs out of ideas for his novel series Derrick Storm and decided to kill off the Storm character. When his writer's block has reached its limit, he met with Katherine "Kate" Beckett (
Stana Katic
), a beautiful, energetic, bossy homicide detective with a distraught past. Castle, being a rich well-known man and also a friend of the mayor, struck a deal with NYPD so he can shadow Beckett in the name of research for his new novel series about the captivating female detective character. This deal agitates Beckett a lot, but there's nothing she can do since the orders came from the mayor himself. From the first episode, we already know that there will be a love line between the two. What makes the story more interesting is the combination of Kate's dreadful past and Castle's dysfunctional family.
Oh yes, our handsome and charming millionaire has two ex-wives and a very smart 15 years old daughter who seems to be very much mature than her father. Castle's mother, Martha Rodgers (
Susan Sullivan
), is a very talented actress at her time. However, she is now bankrupt and live with his son and grand-daughter. Alexis Castle (
Molly Quinn
) is a straight A's student with surprisingly wise and mature thought. She always become the responsible one in the family despite her very young age.
Inside the NYPD homicide department, there are Kate's partner: Det. Kevin Ryan and Det. Javier Esposito, each portrayed by
Seamus Dever
and
Jon Huertas
. Ryan transfers to homicide from narcotics division. His character is less-manly, compared to Esposito's character, however it is later shown in the show that he is an honest, romantic, and faithful kind of person. He has a girlfriend named Jenny that he eventually marries.
Esposito comes from the 54th precinct, but it is also shown that he has served in the army for some time and some episodes indicate that he was in the special forces. He is fluent in both English and Spanish which has been proved helpful in some investigations. His character is described as somewhat a playboy, he has this boyish charm alongside his great abs that make him look dreamy. However, we see in the show that he is not the married type. Both Ryan and Esposito are quite protective of Beckett, despite their constant tease to her and each other.
Other than the detectives, we also have a beautiful medical examiner. Dr. Lanie Parish (
Tamala Jones
) is the main medical examiner in most of Beckett's case. Contrary to Beckett, Lanie always prefers her social life than her police work as shown in some of the cases where she is called straight from one of her dates and therefore still wears her date-dress. She is also Beckett's best friend who really knows the chemistry between Beckett and Castle. She is often push Beckett to be honest and just get in a relationship with Castle.
It is a pretty close-knit group in the 12th precinct. :)
There are many things I love about this show. What amazes me the most is that even after 5 seasons, I still wait for the new episodes every week, just to see what will happen to Caskett (
Castle and Beckett as in Brad and Angelina become Brangelina
). The mystery of will-they-won't-they is strong and it is still interesting even after they finally get together. There seems to be a lot of problems surrounding their relationship, but all of it just seems worth it to watch. The murders, I admit, are far from reality. Since I am an avid watcher of crime shows like Criminal Minds, Hannibal, or The Following, I find most of the cases are just so surreal. These cases are way too creatively thought that only Castle who can be able to break it because the guy has very wild imaginations. But, the cases being surreal are also one of the reason I love the show. It has all kinds of murders. There are fashion week murder, comic-con murder, zombie murder, The Ring-like 7 days video murder, Ghostbusters murder, vampire and werewolf murder, and many more. The complications on each murder are also varied. From melting bullets to missing bodies, also the standard crime show problems: terrorism and bombing.